About Us
Resources Unlimited Masonry is a masonry restoration contractor in Ann Arbor, Michigan.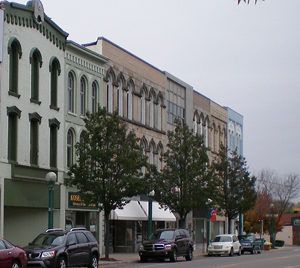 Resources Unlimited Masonry specializes in commercial and residential restoration projects as well as general construction and development and has over 35 years of experience in the masonry field.
Our Services
Our areas of expertise include:
Masonry restoration of commercial buildings in Southeast Michigan
Residential masonry restoration
Building of upscale apartments
Property management
Our philosophy is to offer our clients:
High quality work
Excellent service
Reasonable costs
Professional tradesmen
Tight scheduling
We work mainly on referral basis. Our professional work is the key to maintaining continuous business relationships with our clients.
Please visit About Us page to learn more about our company and services we offer.
Check For Rent section to view the available rental properties.
Current Listings:
Downtown living at its best! This upscale 900 sq. ft. apartment, located in downtown Adrian, offers you the convenience of stores, restaurants and cultural activities within just a walking distance.
The apartment features deluxe kitchen with maple cabinets and pantry, living room with a fireplace, hardwood floors, lots of skylights, and much more!
For more information about this apartment please see the
For Rent
section of our website.
Copyright © 2012, Resources Unlimited Masonry. All rights reserved.
Send web-related comments or suggestions to
webmaster
Web Design by
Vernissage Web Studio